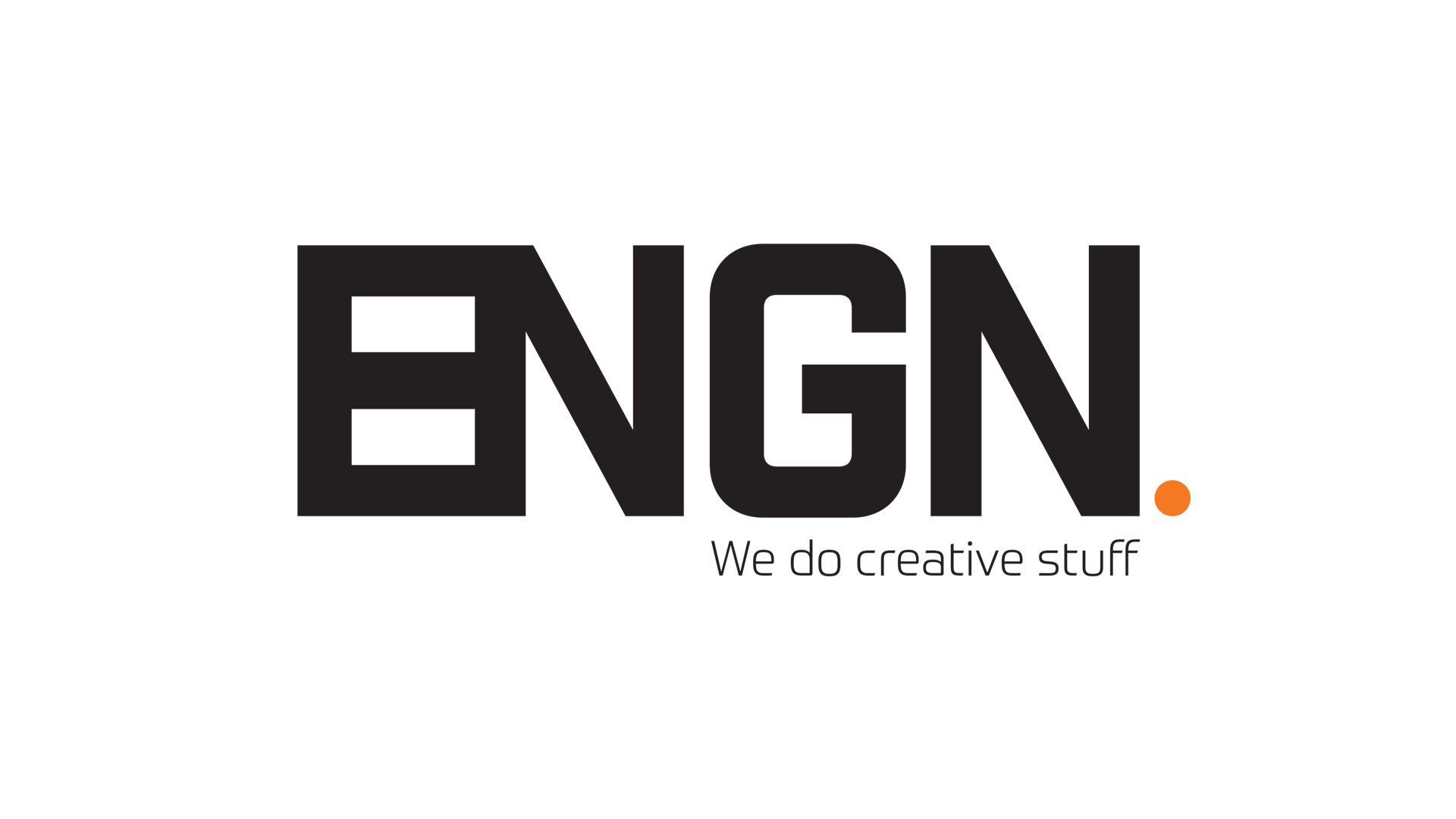 Hi and welcome to ENGN.
A creative business based in Singapore.
We're rebuilding our site so sincerest apologies for all this white space but please read on to
learn more about what we do and how we can help you.
(Feel free to cheat a little and jump straight to our folio links, please click here.
"So, what do you do?"
A pretty standard conversation starter - certainly in the Singapore - but defining the projects and scope of the work that
ENGN can handle is broad. Really broad.
So the short answer is: we do creative stuff. Creative stuff for people like you.
But we understand that kind of ambiguity can leave you wide-eyed and wondering, so here are a
few things we do that you can safely wrap your arms around.
We make pictures.
Leverage what you need from over 20 years of commercial photography experience. Your event, your products, your publication…whatever solution you're looking for, we're here to help. Be sure and have a look over our folio. And if there's nothing in there in-line with what you're after, just ask - we love new and exciting projects and may just partner with you simply to be involved; that's how important your photography is to us.
While we're building our site, please do look over the folio by clicking here.
Or, if you're specifically came here to update your corporate or personal headshots, this folio is likely more your speed.
Or have a read over some nice things clients have had to say about us by clicking here
We make video.
Where it's simply documenting an activity or important event, or conceptualising your marketing collateral, we can pick up the process where it
suits you. From brief development, creative input, storyboarding, casting, directing, shooting, or simply editing - and
no matter what your brief looks like - we'll help bring it to life from the shoot alone, or from the ground up.
Here are a few recent examples of client footage we've had our hands in bringing to life.
We make music.
Aside from producing Singapore's Premier event and party band, The Countdown, horn-driven funk outfit DIGiT and the tasteful sax/piano duo, UPSHOT, we can provide music for your corporate video, a jingle for your media placements, arrangements, programming…whatever you need.
And when it's linked in with our other services, we can likely provide a 360 degree marketing solution for you.
We make your creative life easier.
Creative Consultancy; a seemingly fresh term in the Lion City, but a service designed to save you SO much pain!
We can assist in building and managing your creative needs from in-house collateral (like your website) to on-site events. We do this by managing creative personalities with "creative-talk:", if you will, to help both shape and bring your
brief to life (have you ever tried to have a conversation with a designer…? We know how!),
We can inspire your thinking and help guide you through what it is you're actually trying to achieve;
and then work together with you to see it happen.
And you won't have to deal with a single creative brain other than one of ours.
We make your words work.
Need your web or marketing copy to be more concise? Having trouble finding your voice? Or simply wish someone would
come and take the whole thing from you?! Well, here we are!
We understand that necessities like populating a website or massaging in-house biographies can be tiresome, so
we have a copy writing service that can assist you. We'll work quickly to establish what you want to say how you'd like to say it
to your audience; and then we'll simply get on with the job.
Whether you're a local company wanting to communicate effectively with English speaking expat customers, or an
SME wanting to get your hands on concise copy to push out into the world, we're here to help.
Folio.
Be honest, did you read to here...or take the shortcut link at the top? ;) Either way, you are most welcome here at the folio section.
Again, apologies for the brevity and endless links, but all will be nicely self-contained very soon so please check back!
In the meantime, please click on any links below to get some more information and folio examples from ENGN.
And if there's something you need that you're not finding in the current incarnation of our impressively comprehensive website (!), we're just an email away.
COMMERCIAL/EVENT/CORPORATE PHOTOGRAPHY
HEADSHOT AND CORPORATE PROFILE PHOTOGRAPHY
Contact.
www.engn.sg
+65 94562006
10 Anson Rd, Singapore 079903
(formerly Bradbury Creative)